Mehmet ÇEVEN (agency owner and professional mountaineer)

Mehmet Ceven was born on 01/01/1979 in Topçatan, a village of Mount Ararat, He spent his childhood on an elevation of 2700 m on Mount Ararat with the nomads. He followed his father's footstep to become a mountain guide. At the age of 14, he became a professional guide. He has climbed to the summit of Mount Ararat many times and the first time was with his father at the age of 12. He has been on the summit of Mount Demavent on 5650m in Iran for 20 times. Also, he reached the summit of Kilimanjaro on 6000m in Tanzania. In addition, he is a licenced mountain guide and the Vice President of DAKUT and Dogubeyazit Mountaineering and Tourism Development. He has worked with many travel agencies for mountain trekking tours on Mount Ararat. In 2012, he decided to startup a business with Ahmet Ertugrul (Parasüt ) by setting up NUHARARAT Travel Agency.
He is also a member of the Ark Search team led by Ahmet Ertugrul to work with NAMI Hong Kong.

Mount Ararat to as a child we feel happy!
Mehmet, "I am a child of Mount Ararat. I feel happy here and want to share my happiness with our guests. I will continue to bring people to this natural landscape as long as I am alive."
Languages: English, Polish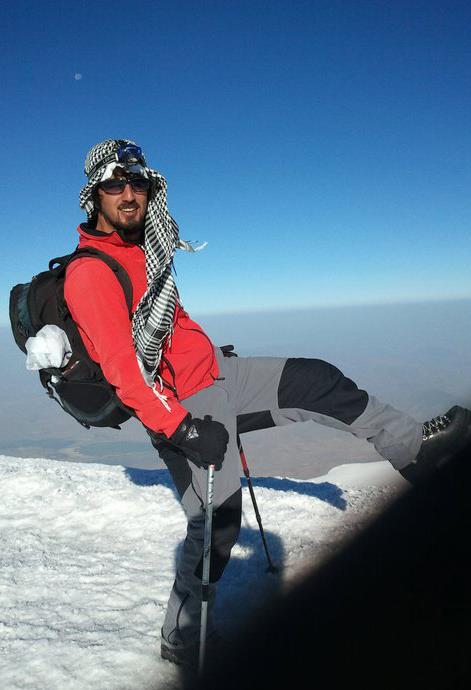 Metin ÇEVEN ( Ararat's Guide )
I was born on 10/09/1985 in Topçatan Village at the foot of Mount Ararat in Doğubayazıt.
I lived in Topçatan Village until I was 10. Mountaineering is my father's profession, and I've grown up in love with mountaineering job, the father's profession, and Mount Ararat, which I have always seen. When I was a kid, I always wanted to go to the mountains with my father. But I had to wait till I was 16. When I was 16, I went to the summit of Mount Ararat for the first time with my father HALİS ÇEVEN.
It was an incredible feeling. After my first summit on Mount Ararat, I liked this profession more. I had seen the summit of Mount Ararat, which most people thought no one would be able to climb to the summit, when I was a child, and I chose my profession. I would be a good mountaineer like my father, and my elder brother MEHMET ÇEVEN who practiced this profession for years with my father. I started to imagine countless summits to the summit of Mount Ararat and I started to realize this dream with the tours that my elder brother organized. I have been at the peaks of the mountains many times, but I do not know the exact number. Then I started going to other mountains. In Turkey; I climbed to the top of Mount Nemrut, Mount Süphan and Kaçkar Mountains. I added the summit of Demavant Mountain in İran, which has a height of 5671 mt, to my experience. Yeah, I'm in love with my profession. I have loved and done this profession for many years as an amateur. In 2009, I got my first mountaineering certificate from the Provincial Sports Directorate and continued doing this profession professionally. Then, in 2012, I have successfully received my Mount Ararat field guidance document.
The date is 2019 and yes, I am here to improve this wonderful profession that I have done for years by learning from my family.
I'm waiting for everyone that in love with the mountains.
How about an Mount Ararat adventure with me?
In our activities with you; you will know me better, and see what I mean by experiencing.
NOTE: Success is to do a job fondly ...
Language : English
Our Reference
Search and rescue assocıation dogubayazit D.A.K.U.T
Dogubayazit tourism association
Dobat association
Research and development association palaca and faith
Dogubayazittoursim
Ditagd
Nuh Ararat holiday village
Nuh ararat travel agency